Scraper Systems: Clear snow from your fleet – less than 30 seconds per vehicle. Up to 60 per hour.
Admin2
 Scraper Systems™ FleetPlows are North America's best-selling truck and bus-top snow removal machines.Designed for fast, effortless, and low-maintenance operation in the harshest of winter conditions.
What are the benefits of Scraper Systems?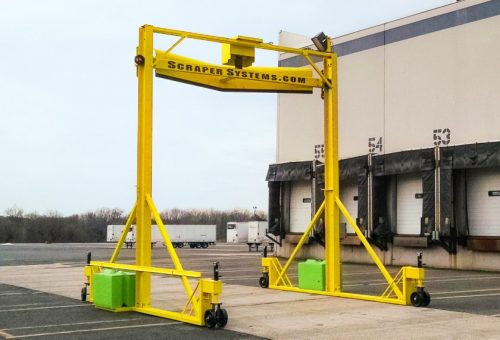 Because the portable model is mounted to a heavy- duty rollable chassis frame, it can be repositioned to different locations within your facility. It performs just as fast and efficiently as our other models and makes it easy to reclaim space in your shipping yard after the winter season has passed.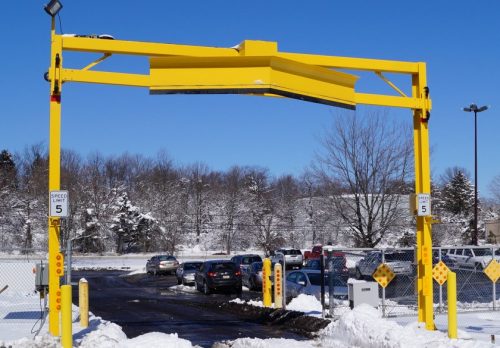 The deep-V plow blade is over 13′ wide and discharges up to 24″ of deep, heavy, wet snow off both sides of the trailer. Even in uneven terrain, the pliable rubber edge of the plow blade remains in constant contact with the trailer tops thanks to our Accu-Track™ guide system. And it is safe to use on translucent roofs.
Standard FleetPlow models clear from 7 foot vans to 14-foot-high trailers and coaches with the touch of a button. Even flatbeds can be accommodated. The plow assembly is powered by our extreme-duty chain hoist.