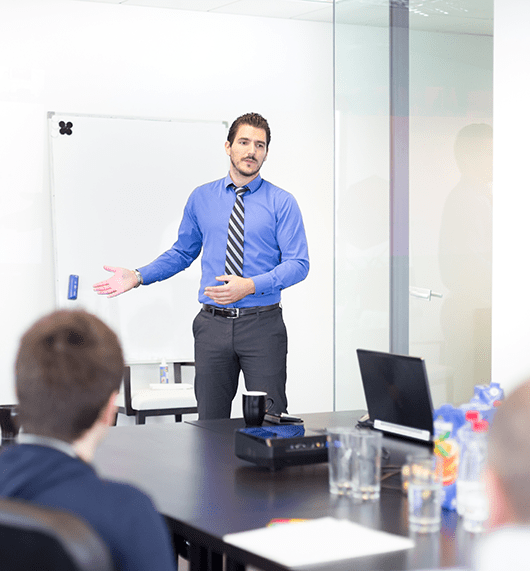 Specialized Presentations
These presentations in the form of lunch and learn seminars offer a wide range of useful information. We suggest that you integrate them into your employees' schedules, when appropriate, based on your activities. The following presentations are available:
Loading dock safety
Loading dock design
High volume low speed fans (HVLS)
Fly-In Program from Rite-Hite
Innovations and new products for your industry
Loading Dock Safety
This on-site one-hour presentation given by industry experts will review various safety questions regarding your loading docks and your plant.
Recommended Participants:
Members of the Health and Safety committee – Safety Manager
Warehouse and Logistics Managers
Plant Manager – Engineers
Project Managers
Items on the Agenda:
Why is the loading dock a dangerous area?
Do accidents happen frequently at the loading dock?
What are the costs related to a dangerous dock?
What are the solutions in terms of safety?
Is your loading dock safe?
Does your equipment meet industry standards?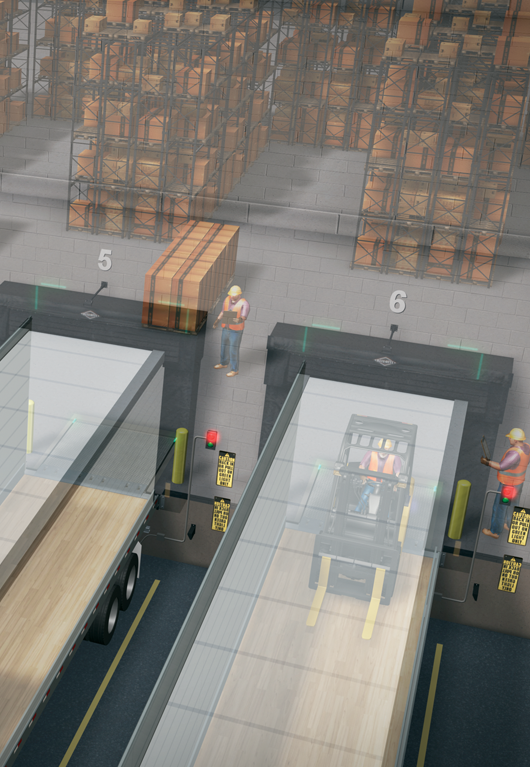 When you are working on a specific project requiring the validation of the dock design, we can assist you by following a two-step process: first by giving you a presentation on the design of a loading dock and second by offering you a consultation and an evaluation of the plans to establish the required technical specifications that will meet your needs.
The presentation includes subjects related to the design of a loading dock: safety, dock height, door dimensions, capacity, types of dock levelers, dock seals, canopies and more. Canado/Nacan Équipements representatives can also give the one-hour presentation "Loading Dock Design" at your location.
Items on the agenda:
Trends 

a

ffecting the lo

a

ding dock

 (

l

a

rger 

a

nd lower trucks

)

Dock layout

 

Dock safety

 

Solutions and innovative products
The second meeting with the user of the equipment is a consultation to evaluate and select the required equipment based on their needs and to write down specifications in accordance with all the required parameters.
Examples of questions to validate:
Type of building
Type of operations according to the industry
Type of equipment used by material handling
Operational challenges