For more th

a

n 40 ye

a

rs, 

C

a

n

a

do

/

N

a

c

a

n

 

Équipements

 

h

a

s been 

the

 preferred


reference

 for finding solutions

:
To save energy
To control the environment and separate spaces
To ensure plant safety
To ensure dock safety
We are a one-stop shop for all your needs with regard to loading docks, industrial doors, control of energy and productivity costs and employee safety.
We are the only company to offer turnkey solutions as well as an expertise to satisfy the needs of the clients. We also submit quotes and make recommendations for our wide range of services.
Canado/Nacan Équipements has been a partner of the Rite-Hite network for more than 25 years. We are the exclusive distributor of the network for the province of Quebec and we have offices in Montreal and in Quebec.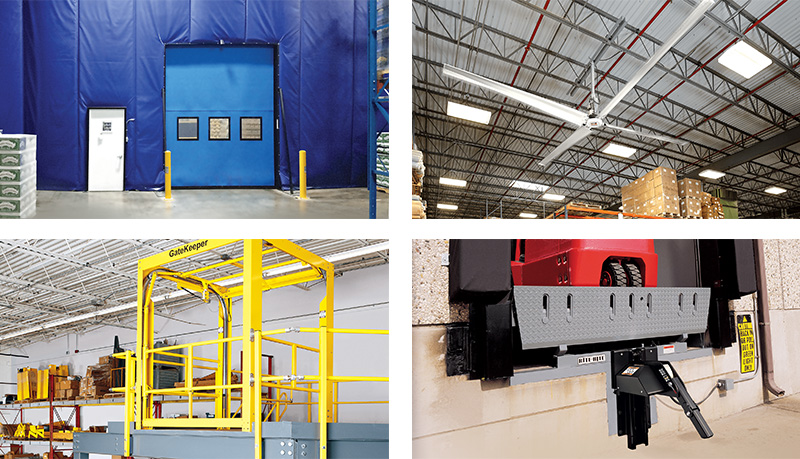 Rite-Hite is a world leader in the manufacture, sale, and service of loading dock equipment, industrial doors, safety barriers, HVLS fans, industrial curtain walls, and more – all designed to improve safety, security, productivity, energy savings, and environmental control.
Rite-Hite first rose to prominence as a manufacturer of loading dock equipment, including dock levelers and vehicle restraint systems. An early leader in loading dock safety, Rite-Hite introduced its groundbreaking DOK-LOK® trailer restraint in 1980. The proprietary design of the DOK-LOK, which provides protection against several types of trailer separation, quickly became the industry standard and continues to be the preferred option at the majority of installations worldwide.
In 1991, Rite-Hite acquired Frommelt Industries, significantly broadening its offering to include industrial power doors, cold storage doors, impact doors, dock seals and shelters, and a full complement of aftermarket products.
Rite-Hite's longstanding reputation for safety, quality and innovation has expanded through the constant introduction of unique new products. Examples include the SAFE-T-LIP® hydraulic dock leveler; the Global Wheel-Lok™ wheel restraint; the FasTrax® high speed door; and the Eclipse™ loading dock seal.