SAFETY AND PRODUCTIVITY AT THE LOADING DOCK
Why does the loading dock represent a danger? Because it is a very turbulent environment where everything moves at a fast pace and where people and equipment such as lift trucks, trucks and trailers are present indoor and outdoor.
In an average facility, workers may need to cross the edge of a loading dock more than 100 000 times per year. This makes them vulnerable to injuries related to "tremors". They are also exposed to risks of accidents caused by the separation of the trailer when a truck is not properly anchored to the dock during the loading and unloading. Without an efficient communication between lift truck and truck drivers, risks can only increase.
When there is no truck at the loading dock, workers are exposed to falls of at least 1,3 m (4 ft) high. If the dock door stays open for venting or another reason, the risk of falling represents an even greater danger. The safety of pedestrians in the loading dock area is a real preoccupation that cannot be controlled efficiently with only chains and cones.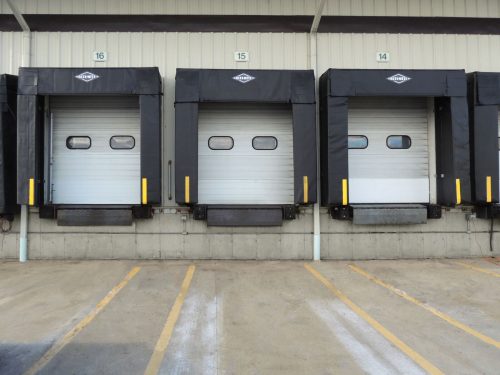 Safety is a priority and having an appropriate loading dock will help protect your personnel, products and equipment.
Safety at the loading dock is a factor that affects the integrity and safety of the supply chain. A non-anchored truck trailer is at risk of being stolen. The opening of trailer doors near the dock instead of inside the facility also represents a risk of contamination and safety.